Volleys, eh?
WALLOP! TWAT! KERBLAMO!
Good goals are volleys.
Shame so many people don't know one when they see it (or not).
Pay attention at the back, it's time for an *important* lesson…
VOLLEY
EXAMPLES: Zinedine Zidane in the 2002 Champions League final (above), Wayne Rooney v Newcastle, Marco van Basten Euro 88 banger.
Everyone recognises a classic volley — a player connects with a ball which has not bounced since the last player's cross, header, touch, etc.
It also counts if they take a touch (or several touches) to keep the ball airborne E.G James Rodriguez's 2014 Puskas Award winner.
No worries there, all on the same page.
HALF-VOLLEY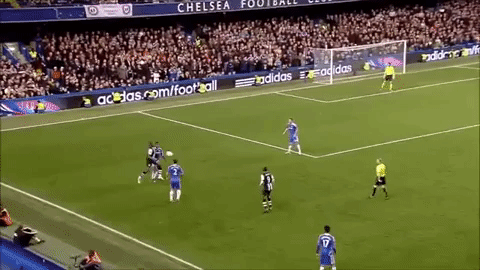 EXAMPLES: Papiss Cisse's physics-defying effort at Stamford Bridge (above), Tony Yeboah v Wimbledon, Phil Jagielka's thunderf**k in the Merseyside derby.
A half-volley is when you strike the ball at the exact moment it bounces, or just after it bounces.
If too much time (longer than half a second?) passes between the bounce and the strike then it is NOT a half-volley.
Think of a tennis half-volley… and then never think about tennis again.
BOUNCING/DROPPING BALL
EXAMPLES: Ivan Rakitic's goal against Spurs at Wembley (above), Steven Gerrard's 2006 FA Cup final firework, Paul Pogba v Swansea.
This is when the ball bounces before being struck in the manner of a traditional volley.
A lot of people mistake these goals for volleys, BUT THEY'RE NOT.
The moment the ball bounces off the turf, the possibility of a pure volley goes up in smoke.
These goals don't have their own Football Twitter friendly name and are therefore often incorrectly labelled as volleys.
Stop the lies.
SELF-PRODUCED VOLLEYS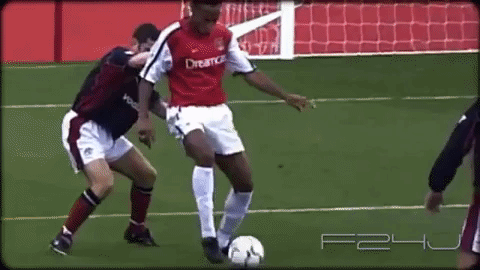 EXAMPLES: Thierry Henry v Man United (above), Neymar v Villarreal, Matt Le Tissier's casual AF free-kick routine.
These are *volleys* you engineer for yourself by flicking up the ball in some manner.
They are not the same as pure volleys, that much is obvious, but again, they don't have their own name yet so people awkwardly tongue around the issue.
Generally speaking, these goals are always bangers.
Someone give them a name and stop the madness.
Glad we've cleared that up.
---