The Fortnite Season 7 trailer will be dropping at a similar time as the Season 6 one.
Which means it will be coming at us a few days before the start of Season 7 on December 3rd.
Here is a concept trailer for Season 7.
Rumoured themes?
The theme of which, 'Dark Rising', is heavily inspired by Halloween and ominous creepy things that jump out of the dark.
This isn't the first time that EPIC Games have opted to introduce seasonal aspects to Seasons within Fortnite.
This time last year Fortnite introduced the Skull Trooper and Ghoul Trooper skins as part of the seasonal Halloween theme.
They also adapted the RPG in-game to propel pumpkins instead of rockets.
When Christmas came around, they introduced new seasonal skins as well as Christmas trees dotted around the map.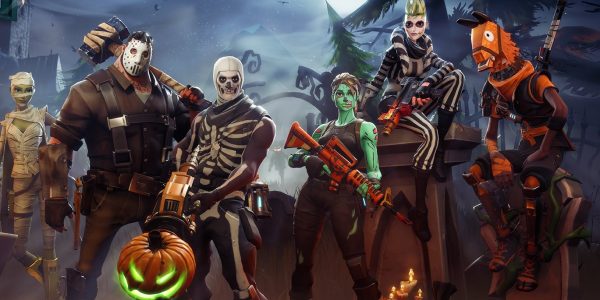 What will the theme of Season 7 be?
Although we can't say for certain, the theme will most likely be X-mas themed with a number of skins, map changes, and maybe even appearance from St. Nick himself…
The Map has, to this date, not been affected by snow.
However, we saw how, at the start of Season 5 a whole new biome could be added to the game, changing up gameplay dramatically.
EPIC games will need to do something big to top Season 6, as it's already 10x more impressive than Season 5 ever was.
Season 7 of Fortnite will start in the first week of December
If there's one thing we know about Epic Games, it's that they LOVE a seasonal event
One thing we can almost guarantee to fans of Fortnite is that EPIC will be running Christmas themed event's throughout the entirety of Season 7.
We can expect to see snow, skins and potentially the whole theme to be surrounding by X-mas magic.
The return of the snowball launcher
The iconic snowball launcher was a staple in Fortnite last Christmas season.
With the recent introduction of the chiller traps, it would be good to see some more weapons featured that perform 'cold' damage.
Rumours have even been circulating that a drastic change to the storm could occur.
Turning the, currently purple, storm blue creating a snowstorm that slows enemies when they got stuck in it.