Man City haven't actually signed Gabriel Jesus yet
We thought this was done and dusted ages ago.
Despite the fact he's been training with the squad for the last two weeks, it turns out that Man City haven't actually signed Gabriel Jesus yet.
The Brazilian wonderkid's £27million transfer from Palmeiras to Eastlands has been delayed due to an issue with the paperwork.
You'd be forgiven for assuming the deal was done.
City's social media have made it seem like he's one of the lads already at times…
.@aguerosergiokun ✅@67Kelechi ✅
Gabriel Jesus ✅

Pep Guardiola's a happy man!
MORE: https://t.co/lpNMvBLQU6 #mcfc pic.twitter.com/WOYQU89Lql

— Manchester City (@ManCity) December 27, 2016
Despite these teasing tweets, we're yet to be hit with the full transfer package that usually accompanies a new City recruit — the first interview, the awkward photos of him holding up the shirt, etc.
Pep Guardiola is hoping that the final papers are submitted this week so that the 19-year-old forward can be included in the squad to face Everton on Sunday.
The two clubs reached an agreement in the summer to the tune of £27million so long as Jesus was allowed to stay with Palmeiras until the end of the Brazilian season to help them win the title.
And he did just that with 12 goals in 27 league games.
But that was back in November.
Many were expecting him to be officially announced the second the January transfer window opened.
The delay has made some fans nervous…
Missing: Brazilian sensation Gabriel Jesus. Not seen since arriving @ManCity if seen please post videos and photos pic.twitter.com/Ax8W78PTmT

— Craig (@My_Boy_Jesus) January 10, 2017
Unveil Gabriel Jesus already ffs, @ManCity 😤

— Matt Ranford (@mattrannny) January 11, 2017
Surely that's him? The camera quickly moves away after this instant #GabrielJesus pic.twitter.com/z3lH79s5tW

— Ƭнє Ɓℓυє Ƈιтуzєη (@thebluecityzen) January 10, 2017
City fans shouldn't be worried.
This really is just a matter of time with there being no indication that the paperwork issues are in danger of threatening the transfer's validity.
So once someone crosses the final t's and dots the last i's, Jesus should finally be announced.
He'll almost certainly be a City player by the time Spurs roll into town on 21st January.
Phew!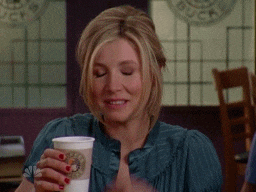 ---
NEXT: Andres Iniesta phoned Real Madrid players after Barcelona snubbed FIFA Best Awards