The Formula One Esports Pro Series is a professional esports event promoted by Formula One. 
The first event took place in 2017, with the 'F1 pro series 2018' now officially underway.
Hosted at the Gfinity Esports Arena in London, the first race took place on October 10th with the next heat happening October 31st culminating in the Grand Finale on November 16th and 17th.
It's odd to think that huge vehicle manufacturers are now sponsoring esports organisations, helping gamers to race cars around a track in a gaming rig that costs more than some real cars!
Just a few of the teams and car manufacturers involved in the pro series are:
Renault Sport Team Vitality
Mercedes-AMG Petronas Esports
Alfa Romeo Sauber F1 eSports Team
Red Bull Racing Esports Team
Only 16 gamers from nine different countries secured places on the official F1 teams at the Pro Draft in July after over 66,000 people entered online.
The initial Pro Draft reached over 1 million people around the world, going to show how huge simulation racing (sim racing) has already become.
With a prize fund of $200,000 that is allocated to the teams based on their positions in the team standings, the next three race days will be pivotal in forming some of these 'drivers' careers.
We got a chance to speak with a veteran of the sim racing circuit and British driver for RedBull, Graham Carroll.
About ten years ago Carroll was racing (and winning) with real cars in Formula 4.
"I'm 28 now and I won the British Formula 4 championship when I was 18 years old.
"It's almost the opposite of every other kid here, they all do sim racing then want to go onto something else.
"It makes me stand out as it's unconventional."
Carroll says he doesn't want to go back to real racing now that he has got so far with the gaming equivalent.
"I have invested so much time in this now, rather than wanting to make a real racing career out of it, I want to be a professional gamer, and I'm at a good place to do it with red bull, I'm just gonna keep going."
Going from playing Call of Duty: Zombies and a bit of FIFA with his cousins to becoming a top-tier pro-gamer is a strange journey, but Carroll explained how it was mostly accidental:
"I Had to stop racing because I couldn't afford the money to enter, then I had to get a real job, then slowly but surely I started to play games like Gran Turismo and iRacing. Because of the online leaderboards, my competitive nature came out.
"As soon as I see a leaderboard whether its online or in real life I want to be on the top."
It soon became more than a hobby for Carroll who said, "It was honestly just for fun at first because I couldn't drive in real life, I just wanted to race and be competitive.
"It was never a plan to be anything more.
"If I'm honest when I stopped (real) racing this wasn't even going on, proper teams, proper esports, it was never as serious as this.
"Over the last five years, sim racing has just been banging with all the different championships, it's a great time to be involved."
Carroll went from playing on a £200 setup to playing with a wheel that alone costs £6000.
"The kit I have trained on to get here is probably around £8000.
"Again you don't need that, I came back from Vegas with a bit of money and was coaching younger drivers to train up, I thought it was worth investing so I could do more of this, get my name out there.
"I mean the base steering wheel is £6000.
"It's far-fetched but I couldn't just rely on winning competitions, I wanted to coach younger drivers.
"I also sold some rigs and helped some pros get set up as well."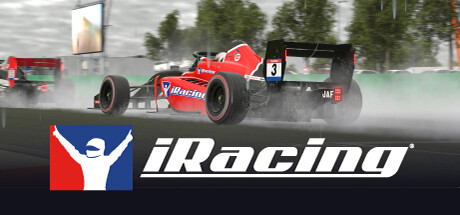 Despite the F1 pro-series offering up £200,000 for just this years series, Carroll isn't planning to stick with one racing simulator.
"You have to follow the money to a certain degree, I love iRacing but there's not as much money on the line.
"When there is a bit more money on the line there's a chance to get your name out there.
"F1 isn't my only focus, I will go for anything that comes along.
"I'm not a massive fan of Forza and games like that but if it has to be it has to be."
The esports scene is booming right now, with millions tuning in to watch the best gamers compete in hundreds of different games every day, Carroll believes this is just the start:
"I think some of the F1 races can be boring when you watch them. I mean F1 esports races, they're crazy, it's fun, it's getting bigger and bigger every day.
"Even what that Ninja guy is doing with Drake, they are making it acceptable to be a gamer, every kid in the world now wants to be involved in esports, gaming and Twitch.
"I think its slowly but surely becoming easier to get involved.
"When I was 18 I was confused why anyone would want to watch someone play a game, I watch it all the time now!
"I think it's only going to get easier and easier for people to watch esports and follow esports drivers."
If you want to find out more about the F1 pro series click here.